Anna is dedicated to the direct path of awakening, honoring the process of emotional alchemy,
the non-dual wisdom teachings and pointers toward truth.
In this process of resting and pausing our natural essence and peaceful presence emerges and engages
in new and evolved ways that help us align with purpose and clarity.
The NEXT Level I, 200 hour, HYTT in Blacksburg begins in January, 2020
AND the next Level II in Blacksburg begins in March 2020!
YOGA
LIFE TRANSFORMATION COUNSELING
ONLINE WORKSHOPS
RETREATS - MODULE II SPIRITUAL PSYCHOLOGY
SPRING CLASS SERIES
THE AWAKENING PROGRAM
Monthly, 45 minute ONLINE MEDITATIONS with Anna
DATES:
Sunday January 26, 2020; March 1, March 29, April 26, May 24, June 28
10:00 to 10:45 a.m. EST - free of charge
Join URL: https://zoom.us/j/760287650
HEALING AND AWAKENING JOURNEY
A MONTHLY EVENT WITH POT LUCK DINNER TO FOLLOW
No problem if you can make class and no dinner!
Gentle movement, lots of breathing, a lifting of your vibration and aligning with your greatest vision!
DATES:
January 24, 2020, February 21, March 20, April 17, May 15, and June 12
6:00 to 7:30 p.m. with dinner after
Donation based event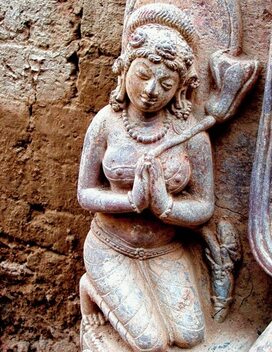 540 239 1233 amulya@thebreathingspace.org